Saturday, January 29, 2005

Abbreviated Premiere

My premiere on Twister Radio was unexpectedly cut short due to an undiagnosed technical issue. Instead of running from 2 to 4 PM, it only ran until 2:55, so the automatic DJ took over and caused people to wonder why I was playing Cher. Believe me, it had nothing to do with me! (Not that there's anything wrong with that.:-)) Anyway, I should be on for my full show this coming Wednesday, but we shall see.




Posted by Jeff at exactly

11:32:00 AM

. There are

for this post.

Sunday, January 23, 2005

DJ Wolfgang Premieres Wednesday!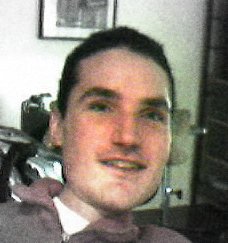 I haven't written anything about this yet, but will tell you now. I recently completed training to become a DJ for a relatively new online radio station. The station, Twister Radio, features over 20 DJ's of various experience, but it comes off as playing a variety of music sure to meet somebody's musical taste.

I'll be known as DJ Wolfgang. I can't really say what the show will be like, because I really don't know yet. But, I will be playing Alternative, Rock and Classic Rock and whatever else I can think of. It should be fun, so I hope you'll join me:


WEDNESDAYS 2-4 PM EASTERN


Just go to www.twisterradio.com, click on a stream and be ready to "Get Blown Away*."



*Twister Radio's motto.





Posted by Jeff at exactly

3:57:00 PM

. There are

for this post.

Sunday, January 09, 2005

Surprisingly Funny

This past Tuesday night, at 9:30, I decided to tune into NBC's new sitcom Committed, fully expecting the show to be a rehashed version of Friends (a show I cannot stand). I have to say that I was pleasantly surprised. What was more surprising than the program itself was the way it deals with disability.

The main premise is that two completely dysfunctional people get together as a couple. The woman's best friend is a black guy in a wheelchair (Todd) who basically makes her boyfriend extremely uncomfortable and quite possibly hates his guts, but it's hard to tell. I wasn't sure how they would deal with the situation, but it comes off as hilarious and really makes a point without actually spelling it out.

One memorable scene from the second episode, which aired Thursday, was Todd visiting the inaccessible record shop where the boyfriend works. Of course, he could not get down the stairs and insisted it was not a problem, so the boyfriend offers to carry him down the stairs and, surprise surprise, he is offended when Todd refuses. Later in the episode the boyfriend builds a "ramp," which is obviously not ADA compliant or even remotely safe for that matter, and the episode ends with Todd flying down the ramp and crashing into a wall. I was cracking up.

So, if you're looking for an entertaining show and don't mind political incorrectness, I would check this one out. I don't know how long Todd's character will appear because he is only a guest star, but I hope they consider making it a recurring role.




Posted by Jeff at exactly

1:30:00 PM

. There are

for this post.

Monday, January 03, 2005

It's About Time

Finally, the New York Giants ended their 8 game losing streak and Eli Manning showed that he may actually be able to play football. Why he decided that the very last game, which really didn't matter, would be his time to shine, is completely beyond me. Oh well, there's always next season.

Also, I can't wait because I may actually get to see the New York Mets here in Washington during the 2005 baseball season. Granted, I will have to go to RFK stadium, but I think I can deal with it.



Posted by Jeff at exactly

7:41:00 PM

. There are

for this post.